Public Skills Clinics
Fun drop-in skill sessions
Expand your skill set
Complimentary flat pedals available
Private Skills Clinics:
Small group clinics for road, mtn. bike, cyclocross or velodrome skills
1-4 participants
Year-Round
Private Coaching:
3 and 6-month training packages – Read full PDF

Power and heart-rate training plan – Ben Chaddock
2x Physical fitness assessments – Peak Centre
Functional movement assessment – Kinesiology with Majo
---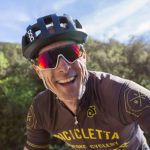 A week before BC Superweek last July, three teammates and I worked with Ben to improve our cornering skills for racing. After our early morning session, we all noticed a MASSIVE improvement in our cornering confidence and ability to pick safer, faster lines in the corners. If you want to improve your cycling skills I would recommend Ben.
"Ben totally changed the way I thought about riding and training. When I first started working with him I would often ask myself while I was out riding, "What would Ben do?" This could have been if I didn't feel like doing one of my intervals, didn't wear enough clothes, or didn't bring enough food. And while I would usually come up with an answer that would keep me healthy and safe, it was still the answer that I thought Ben would come up with. As I continued to use the training program I got to know my body and how far I could push myself. I stopped asking what Ben would do and started asking "What should I do?" This has definitely made me a stronger and more confident rider. Ben was always there when I had a question or a problem. He helped me get through the stress of thinking I had broken my wrist, supported me when I got back on the bike, and helped rebuild my confidence in the corners. He also gave me confidence and got me pumped up for going to nationals even though I had a couple rough weeks leading up to it."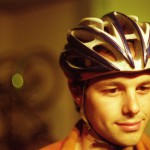 "Personal coaching is something that I used to dismiss as too intense, unnecessary or too expensive. Luckily for me, however, Ben started his Toque Cycling program. Ben has designed an innovative program that allows him to offer training programs that can fit any budget or training style. He knows what it feels like to scrap together your last pennies to pay a coach so he is dedicated to packing as much training as he can into his programs, while keeping his prices affordable. But once you sign up, you will get results and you won't ever look back. Perhaps the most impressive part of Ben's coaching program is the effective lines of communication that allows him to provide a high level of support, even from a distance. For an affordable price, Ben guided me through a tremendous comeback for my 2011 season and I can't wait for 2012."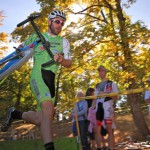 Dan Gronross
Engineer, Structural & Environmental Design / Morrison Hershfield
Is it odd when I say that I found Ben in a newspaper? As odd as it is, that is the first place that I discovered the guy. He had been interviewed by a reporter for the Pique for a story about the explosive growth of the Fondo rides taking over the Sea to Sky Corridor. It was actually his analogy of DH verses Road cycling that caught my attention. After arriving in BC 7 years ago, to pursue my dream of riding the Whistler Bike Park day in and day out an injury put the brakes on that athletic endeavor. Part of rehab was getting on a road bike and spinning the leg out to build strength and movement. It was instant love! Fast forward two years and I find myself in a life renaissance in the pursuit of the podium on a road machine. After meeting Ben it was instantly obvious that his enthusiasm and depth of knowledge of the sport would aid me in my dreams. His personal experience of the inner workings of an athlete's mind has been invaluable in dealing with my self-doubt and providing direction for someone who has never taken on a journey such as this. I would highly recommend Ben as a coach and look forward to seeing where this road leads.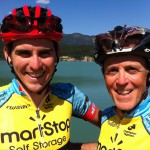 Ken Chaddock
Retired, Engineer & Sales.
"My dilemma: how to prepare for the Vancouver to Whistler Gran Fondo, a ride of 122 kilometers and 2600 metres of climbing, when most of my scant riding experience consisted of short mountain bikes rides on cross country trails. Should I guess what to do, listen to sound bites from friends, read the myriad of information on the web and still wonder how to get the most out of my time available? I decided on a simple approach: use the guidance of a coach-athlete whose experience and results confirm his training knowledge. Not only did I learn a lot in the process, I exceeded my goals for the Gran Fondo, then followed up with a biking holiday in Italy averaging 110 kilometers per day for 5 consecutive days (with climbs each day as much as 2000 metres). The compliments from our guides and fellow riders about how strongly I was riding was definitely satisfying. UPDATE: my second season of coached training for the 2012 Gran Fondo placed me 10th out of 305 riders in my age category - that's smokn' fast according to my riding buddies! Thanks Ben!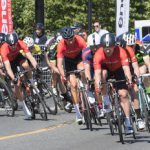 I worked on cornering with Ben as I needed to regain confidence after a few crashes last season. In just one session I picked up some really useful things, and his advice on moving through the pack and not losing position before a corner was a game changer for me. It has been fully evident in the success our team has had in crit racing this year. I've been fortunate to have led our my teammate Graham Fox for several big wins this season, and winning a crit is all about positioning into and out of the final corners.